Home Theatre
---
A home theater is a wonderful way to relax, entertain, and enhance your lifestyle.
---
 Sound Waves, with its twenty-five years of experience, will work with you to create a home theatre or media room to fit your space and your needs.
Your Needs. Your Space. 4K TV.
---
There are many important details to consider when designing either a dedicated home theatre room or a multi-purpose media room: equipment, acoustics, screen size, ventilation, and more. And we are here to help.
Will you create a dedicated home theater, designed for watching movies, TV or sports events, and video gaming, out of a spare room, basement or attic? Or will you enhance a family room or bonus room to serve as a media room as well as its original purpose? Video and audio technology have come a long way in the past ten years. Blue-ray, HD, and now 4K offer amazing picture quality, and incredible surround sound is possible thanks to home theater speakers. All of the options and decisions can be overwhelming but our design consultants will help you sort through them to find what is best for you. The home theater experience is getting an upgrade with 4K TV. With four times the resolution of HDTV, it offers a picture more lifelike than ever and is a fantastic option offered by Sound Waves for your home theater or media room.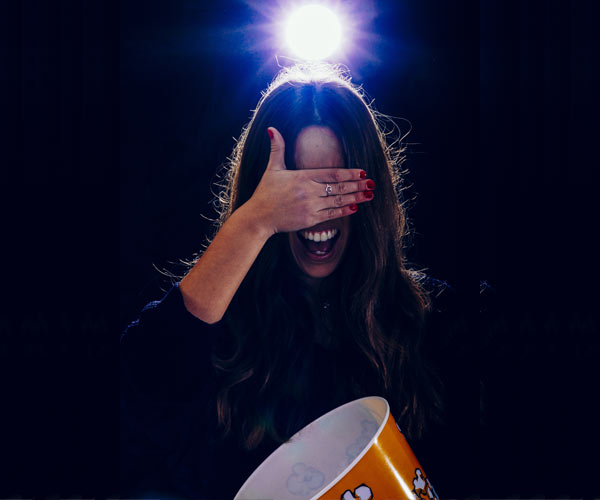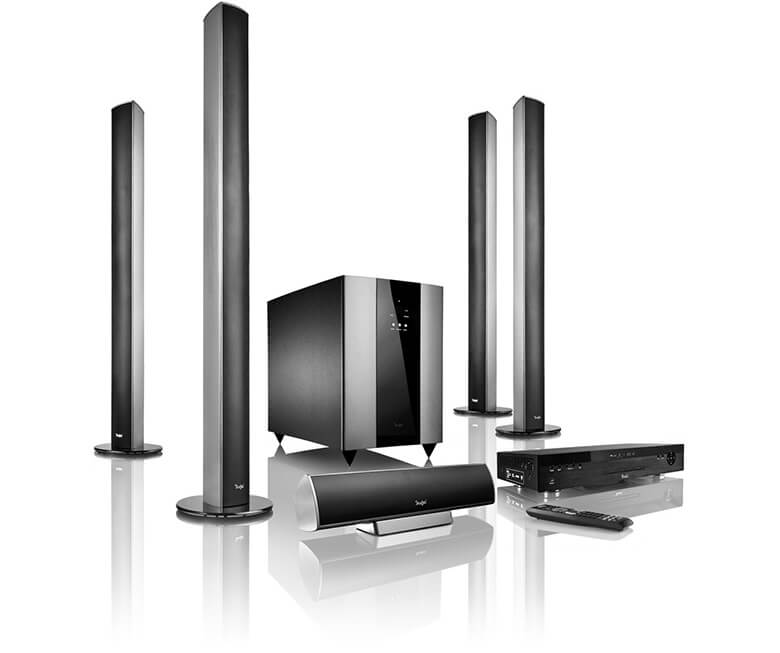 Our Service Guarantee
---
Joe Rozynski
---
Here at Sound Waves, we take great pride in our craftsmanship in the solutions we create and in the installation process. We offer complete satisfaction guarantees on all projects we install. We are very proud of the trust our clients have in our team. We look forward to serving you.
---

Sound Waves can assist you in designing a dedicated home theater room, taking into account not only quality equipment, such as a projector, speakers, and comfortable seats, but also the setup of the room to create an incredible movie watching experience in the comfort of your own home.
---
Projector and Screen Size
A proper screen size for the room is imperative for a home theater, as well as a high quality projector. Our designers take into account the room size, its height, and the rows of seats desired, for a good screen fit and a best projector for your needs.
Sound Quality and Acoustics
Your home theater experience will be greatly diminished without quality sound. Sound Waves can help create a professional theater experience with proper speaker placement. Our designers can also help create an ideal acoustic setting to improve the sound and your overall home theater design.
Ventilation
Most equipment for your home theater will be housed outside the room. It is important to make sure the storage area for the components has adequate ventilation. Sound Waves can install proper ventilation for the amount of heat generated by the equipment, thus improving their life expectancy.
Control
Easy to use control options will enhance your multi-media experience while convoluted controls will detract from it. Let Sound Waves help you choose a reliable control system to get the most out of your media room.
Seating
Another important aspect of your home theater room is seating. Sound Waves designers can assist you in designing a comfortable layout that meets your needs, whether you decide on a couple of rows of theater seats, or modular or sectional seats. They can also help you sort through the numerous seat cover options, as well as options such as drink holders or reclining seats.